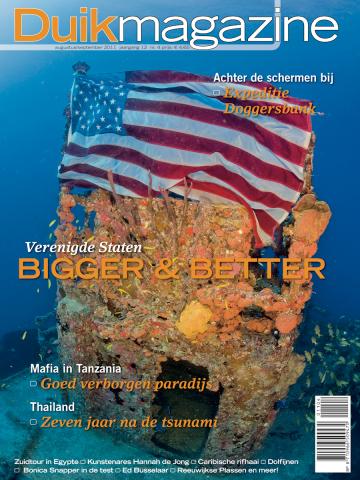 I received a stack of the newest issue of Duikmagazine today. That issue holds four articles by me and my wife. I personally like how they have published our biological story about Dolphins. Our other biological story in this issue is about Caribean Reef Sharks. Both the Dolphins and Shark article were shot in the Bahamas last year. Snorkeling with these magnificent animals is always a treat.
We have been to Florida at the beginning of next year. My main goals was to write a story about fresh water in Florida. We all know there are issues over there because Florida is using too much fresh water. We visited springs, lakes and the Florida Keys for this story. This story about fresh water in Florida will be published in the upcoming issue of Duikmagazine. I personally love the images that I took for this Florida story. Diving the springs was a great experience and really something else compared to standard tropical reef diving. We also visited the Florida Keys while we were there. This is a very accessible place for divers who bring their young kids with them. Florida was the first intercontinental trip for my twin girls. The current issue of Duikmagazine features our story about the Florida Keys. The magazine has even used one of my images as the cover of the magazine. I find it strange that the first thing you see on Florida's wrecks is the American flag. This is really diving the American Way!
I also updated the press section of my website. There were seven older covers of Duikmagazine missing in it. These are mostly "old school" covers since I shot them on film with my beloved Nikon F100. I guess the press section is up-to-date now. This means that I am almost celebrating my 200th publication. My next cover will be the 40th in total.