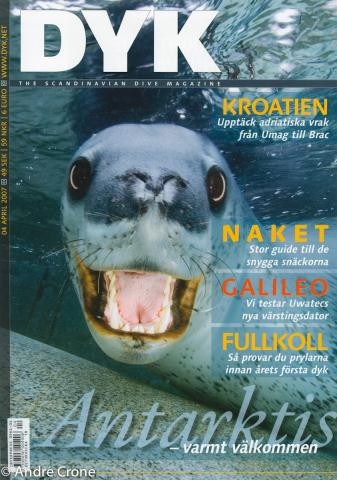 Publications  of Elysia Productions.

Photographer Andre Crone and writer Eveline Crone travel around the world searching  for beautiful and unique nature. With their articles Elysia Productions wishes to show the beauty of the underwater world to a wide audience. The articles are highly varied, from  travelstories, to biological stories, event reports and dive site descriptions. On request customized articles can be made.
The articles of Elysia Productions are in published almost twenty different countries. From Russia, Asia, the US and of course our home country of The Netherlands. Primary language of the articles is Dutch but also English translations can be delivered.

On this page you will find an overview of the various publications Elysia Productions has had in recent years. Besides these publications Andre Crone an award winning photographer in a number of different photo contests. See the list for the most recent prices and articles.