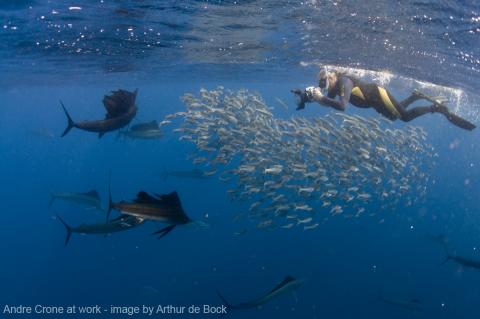 Our old website was, just old. It was meant as a temporary site, but we didn't have the time to replace it. That time has come now. Welcome to the third version of www.elysia.nl, the website of photojournalist André Crone and his wife and text writer Eveline Crone de Brabander. You cannot imagine how much time it costs to create a new website, but we are happy with the result. We do appreciate feedback from you about our site. Please use the contact form of leave a comment with this post if you have any remarks about the Elysia Productions V3 website.

We will re-publish our introduction series about underwater photography that was featured in the best diving magazine of the Netherlands, called "Duikmagazine" on this site. We have just published the first edition of that series. Sorry for all our international visitors, this series will be in Dutch for now. We can only say to the Dutch visitors, stay tuned! We will periodically put a new edition to this series about underwater photography on this site. The total series is ten editions long. You can always contact us if you want to participate in one of our underwater photography courses. These courses will cover many of the subjects that we discuss in the introductory series, but we will cover them in much more depth.
This photo of André Crone is taken by Arthur de Bock during our last trip to Mexico. We have been very lucky during our 2011 Sailfish expedition. Let's hope that the Elysia Productions 2012 Sailfish expedition will be even more successful. We will you informed about this and other forthcoming trips on this blog!